Sanjay Kapoor has seen his share of ups and downs, rejections and disappointments. He's also seen the proverbial highs and milestones. In a career spanning two decades, he's managed to make a name, but perhaps not emulated the same success as his more illustrious sibling Anil Kapoor. Their elder brother Boney Kapoor, who's now making a foray into acting, too, can't really be compared to the younger brothers, who are full-time actors. But Sanjay has no regrets. In fact, his second innings, with web series and other OTT projects has been a resounding hit. With shows like Fame Game and The Gone Game, Sanjay has staked claim to the hitlist. He also recalls memories of notable films like 'Raja', 'Mohabbat', 'Sirf Tum'.
In this week's Big Interview, the youngest brother from the Kapoor trio talks about his successes, failures and persistence. Sanjay reveals how he became a father figure to Arjun Kapoor, how Madhuri Dixit made him look good and how his daughter Shanaya is now preparing to take the family's legacy forward. All that and more. Read on…

You've portrayed a variety of characters in your career. How easy or difficult is it for you to portray someone, unlike yourself?


To be someone else is a little easier. That's the reason why we are actors. We play different characters in shows, films and plays. So that doesn't mean that we are like that in reality, because we are just acting it out. Also, the workshop, the reading, and of course the director on board help the team know their respective characters and also the other star cast matters. If you have some skilled performers and great talent in the same project, it's challenging and helps one's performance grow. "Acche actors ke saath kaam karne mein aur fayda hota hai (It's beneficial to work with good actors)" because acting is all about reaction, when your co-stars react well, that enhances your performance automatically.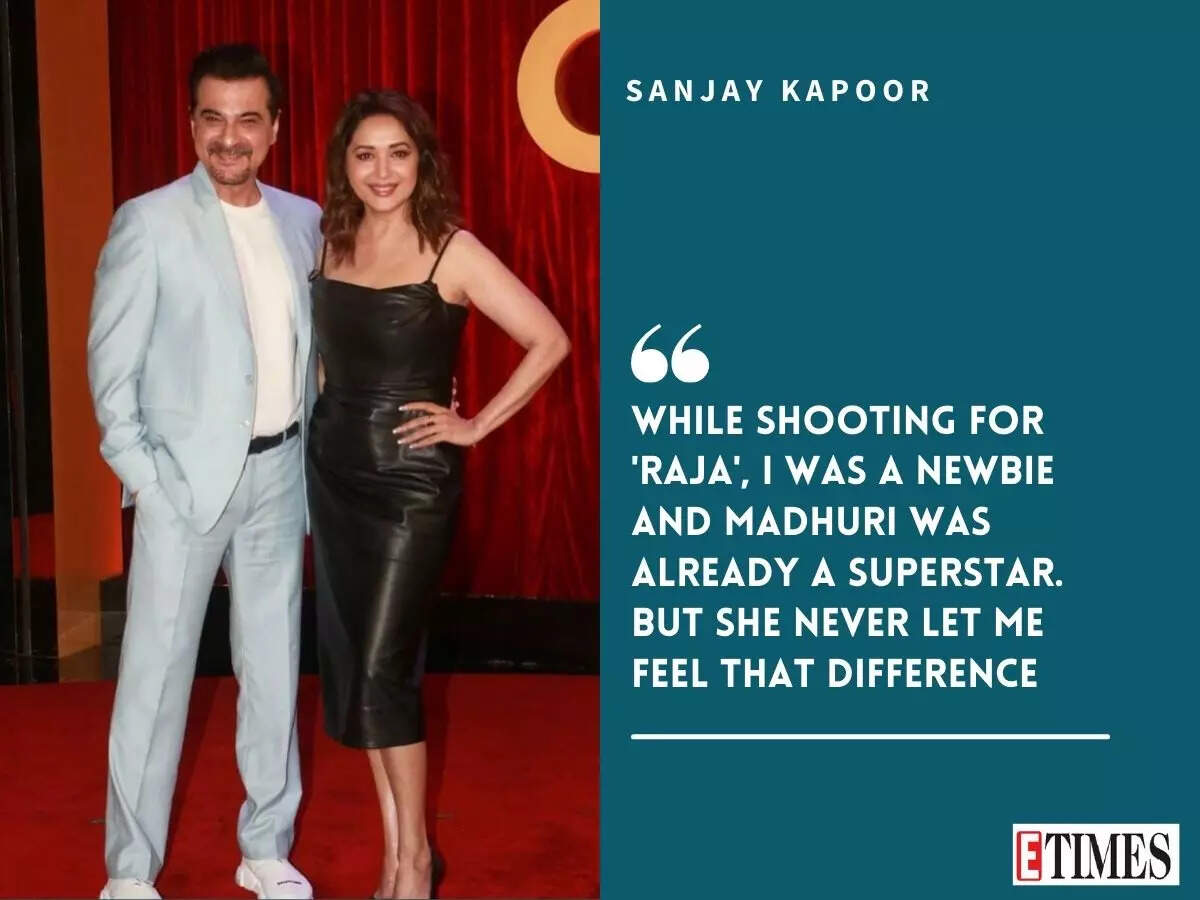 Have you ever stayed in character after the camera is shut off?


Not really! Initially, when I started my career, there was no chance of any character staying with me beyond the set because even as a newcomer I was shooting for five films. Even before my first film got released, I was shooting for 'Raja', 'Kartavya', 'Beqabu' and 'Chhupa Rustam' all at the same time. In 1995, I was the first actor who had back-to-back releases. May mein 'Prem' release hui, June mein 'Raja' release hui, September mein 'Kartavya' and 1996 January mein 'Beqabu' aa gayi. So when you do different roles and shoot for 15 days for one film and the next few days for another film, it becomes difficult to be in one character. Today, we maintain focus on a single project and that's the reason why the quality has really improved when it comes to performances, continuity, and many different aspects of filmmaking. One remains in character for a longer time, having said that, it's not like I will take the character home, but when I shot for a web series named 'Last Hour' in Sikkim, I was stationed there for three months and hardly came back to Mumbai. I was living that character till the time I was shooting. Obviously, when I finished the project, I got out of it and moved ahead. This was not the case earlier. I used to work for 5 films together and also worked two shifts every day. I used to shoot two films in a day.
Shooting for 5 films together, as a newcomer, must have been chaotic. How did you manage the challenge?


It was a task but we all have gone through those hardships. In fact, now I wonder what would I do if an opportunity like this comes to me today. Every chance to play a character is different, every actor is different and today, if I tell an actor to perform for a web series for a few hours and then go and shoot another other web series immediately after, they will obviously not do it. I did it only because I started my journey that way. Today, in hindsight, I feel it was a difficult thing to do, too.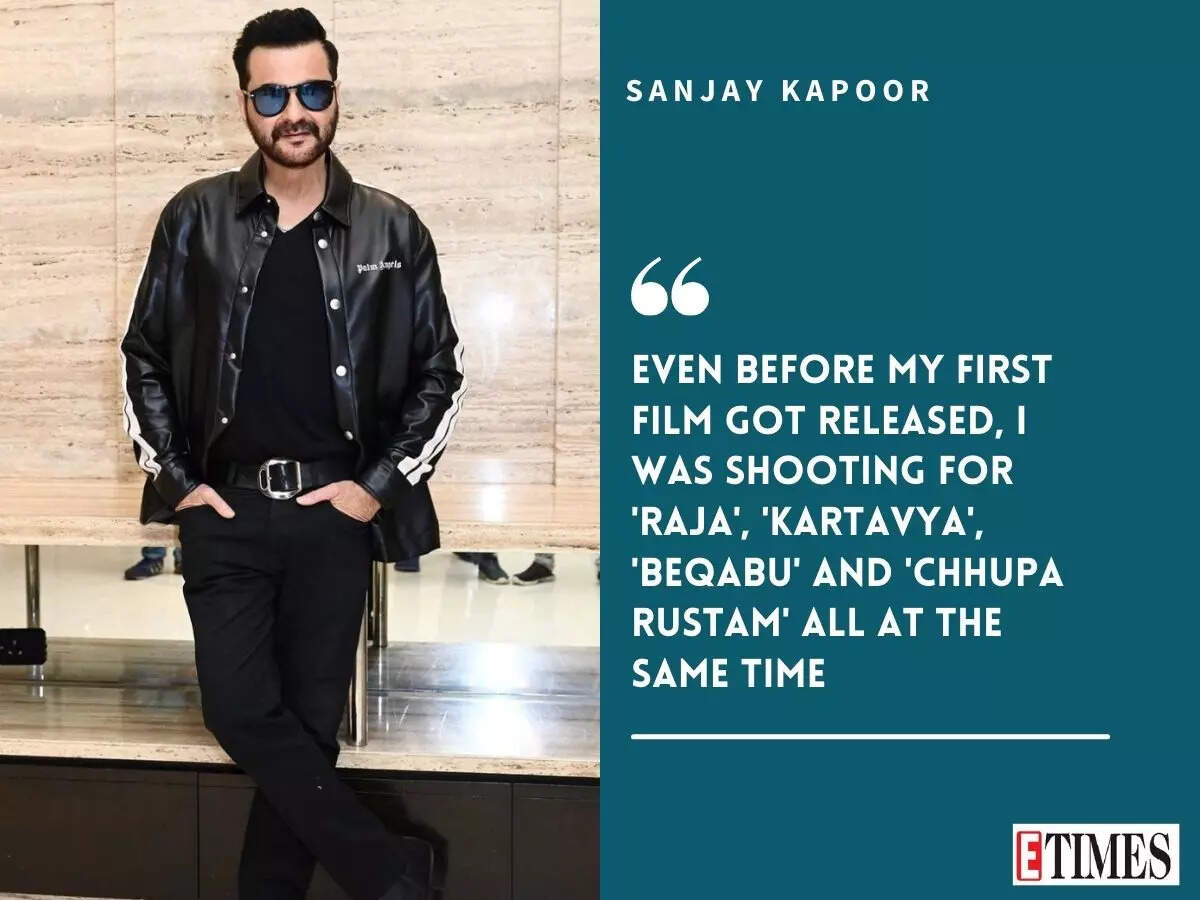 Having spent 2 decades in showbiz, does the prospect of facing the camera still make you uneasy?


Of course! That little insecurity about whether everything is looking fine is always there on one's mind. So whenever I start a new project, I get those butterflies in the stomach, thinking that I hope I get along with the character, the fellow actors and the director. But after an hour or so, I forget about the journey and start working towards the goal. That's how the journey becomes smooth.
You've plied your trade not just in movies and OTT, but you've also worked for TV. How do you look back at your career journey?


The camera is the camera, be it for any medium. Once you are in front of it, you have to be your best and fortunately, it has been a brilliant journey for me. Though I had some hardships, ups and downs in my Bollywood career, I am experiencing new success with the digital platforms. I feel fortunate about it. Even after so many years, people want to see me and I am giving interviews, which means I have done something good in my career.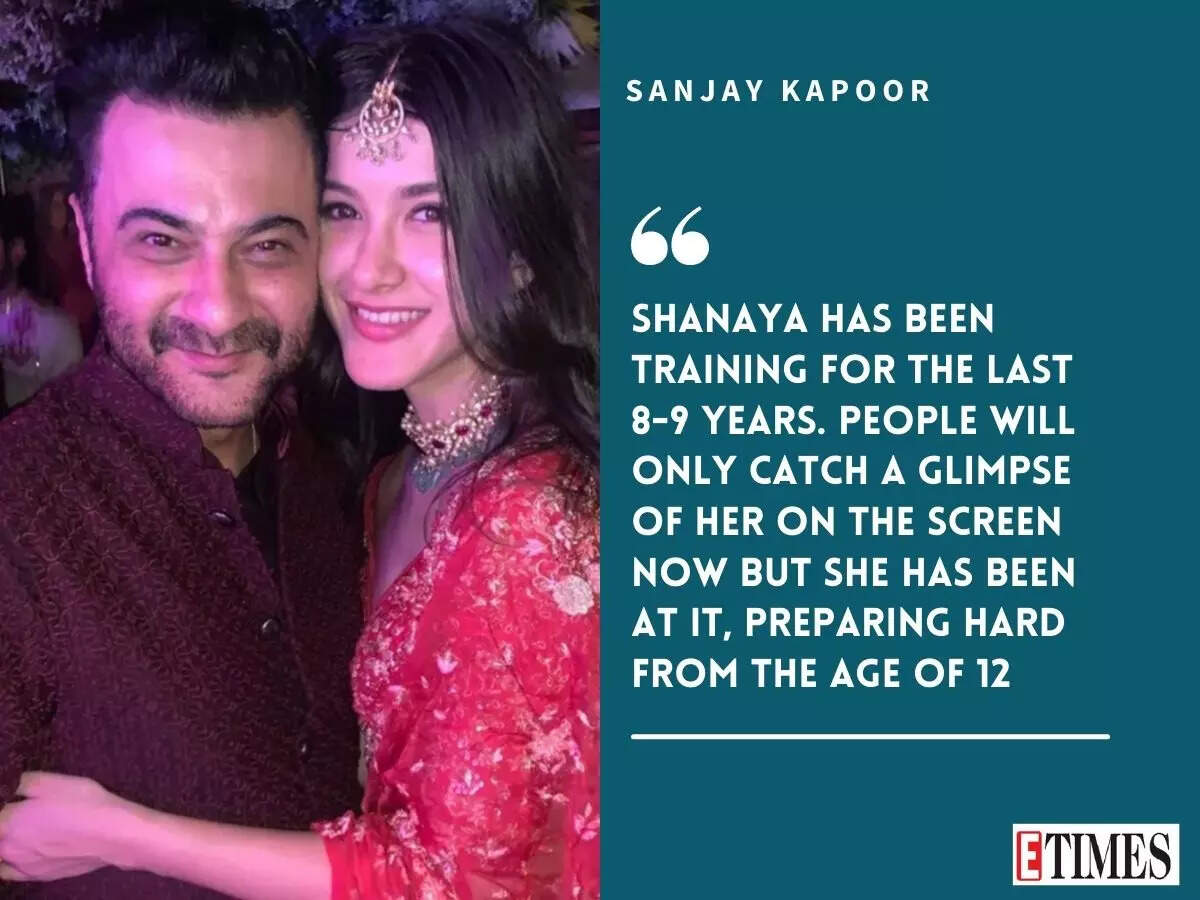 You worked with Madhuri Dixit after 25 years. Did the two of you ever recall fond memories from 'Raja' or 'Mohabbat'?


I cannot pinpoint but I am sure, we did that. Madhuri and I used to share our experience with the new bunch of actors (Muskaan Jaaferi and Lakshvir Saran), who were working along with us. It was more about sharing our experiences with them rather than just talking to each other. I even told those guys what they must be feeling in those moments working with her (Madhuri). I had felt the same while I was working with her in 'Raja'. I was going to dance for 'Ankhiyaan Milao' with the superstar of the country, the best dancer in India, it was a tough situation to be in! But Madhuri is so wonderful, the way she made our co-stars Muskaan and Lakshya comfortable, she made me comfortable as well, which is commendable.
If 'Raja' was to be remade, whom would you like to see reprising the roles of Raja and Madhu?


I think Ranbir Kapoor can play Raja and let Madhuri only play Madhu (laughs) because it's tough to cast someone like her. She is perfect for the role. But if this question was asked five years back, then I would have said Ranbir and Deepika can play Raja and Madhu.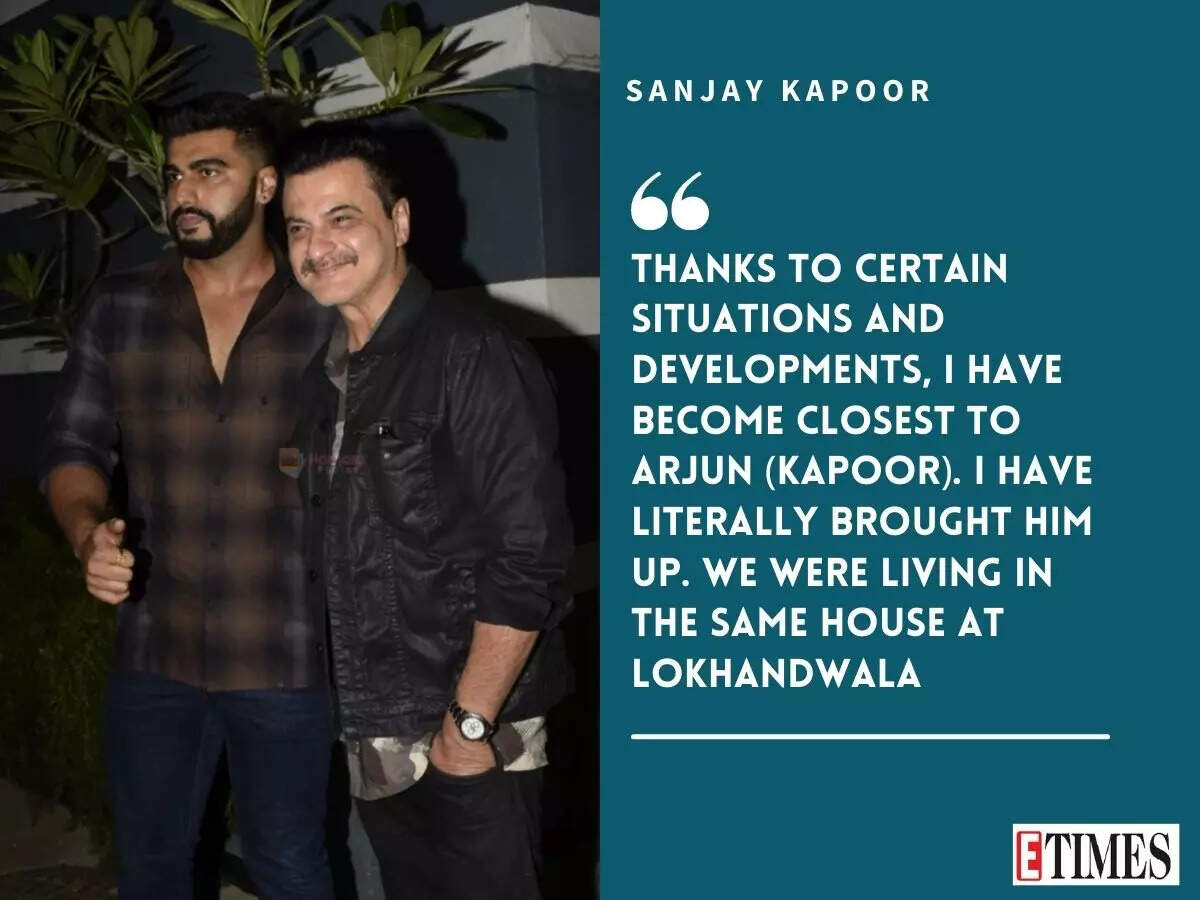 Who are your favourite co-stars from over the years?


There is no favourite co-star as such. I gelled well with all my co-stars but Madhuri and I have spent a lot of time working together. I was fortunate to get extremely good co-stars throughout my career. Working with Shilpa Shetty was a good experience, same with Juhi Chawla as we did 'Kartavya' together. Manisha Koirala and I worked in 'Chhupa Rustam' and how can I forget Tabu, she is a brilliant co-star. But if I have to name one then it has to be Madhuri Dixit, because while shooting for 'Raja', I was a newbie and Madhuri was already a superstar. But she never let me feel that difference and she gave equal respect and made me comfortable.
You belong to a family of actors and producers, was acting always your first choice?


Though I am a B.Com graduate, I always wanted to be part of movies. That is my first love. I wanted to be in front of the camera and I was fortunate that I got the opportunity to realise that desire and be an actor.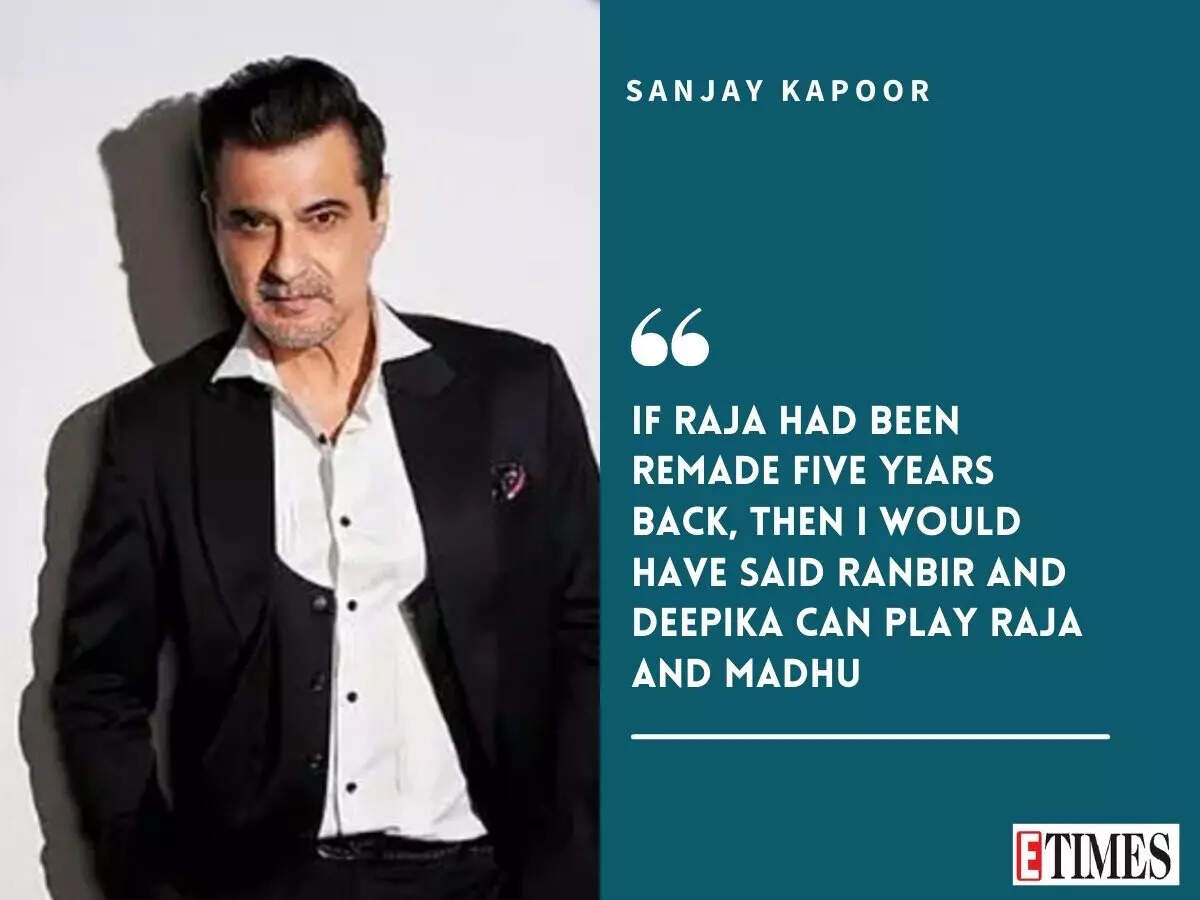 Have you ever been mistaken for being Anil Kapoor?


Initially, it used to happen a lot. People used to get confused between Anil and I. Especially the outsiders who didn't know, Anil Kapoor has a younger brother. We didn't even have social media back in those days. The mistaken identity episodes don't happen that often any more but I did recently encounter a situation after a trial screening of 'Jugjugg Jeeyo'. Having finished the screening, we went for dinner and after being there for a while, I suddenly got a tap on my shoulder and there was a girl called Seema. She said 'I just saw Jugjugg Jeeyo' and you are fantastic in it.' (laughs) I replied, 'Thank you very much, I will convey it to my brother.' These situations do happen, after all, we are brothers and we look similar. It's in our genes.
The Kapoor clan has grown in numbers over the years. Who apart from Maheep and your kids, is closest to you from the family?


I am close to everyone in the family because that's the kind of personality that I have. But, thanks to certain situations and developments, I have become closest to Arjun (Kapoor). I have literally brought him up. We were living in the same house at Lokhandwala, and after I shifted out to Juhu, post marriage, we still spent a lot of time together. I also produced a film with him and I have spent a lot of time with him. I am close to others in the family, too. I am close to my sister's children as well but Arjun and I have spent the most amount of time together. It may not seem like that right now, but when Arjun was very young, I was literally a father figure to him. We have a great equation not just as 'chacha-bhatija' (uncle and nephew) but we're like friends. We're from the same industry and we discuss our work together. Besides the obvious family connection, we also have a working relationship.
Do you find working with family members easier than with others?


I don't know. It all depends on the person who you are working with. If you are working with someone who's on the same wavelength, it should not matter much. After all, one is not enjoying a dinner but is involved creatively and working. With family, you already have a functional relationship but with a co-star or an acquaintance, one has to forge a new relationship through a journey of collaboration, which is also very interesting.
How would you describe yourself as a father and a husband?


I think you should ask this question to my wife and kids (laughs). I love my kids, I love my wife, and even today, even though my kids have their own minds, they listen to our advice and I try to be a good father to them. Being a good father is not just about listening to them but I also try to discipline them. I try to understand them. I don't try to be strict but I try to balance it out. So far, everything is good but if I feel there needs to be some control, then I try to instill that as well. I am fortunate to have a great relationship with Maheep and both my kids. I met Maheep in Delhi and fell for her immediately. We dated for 5 years and finally got married in 1997 and we are still going strong.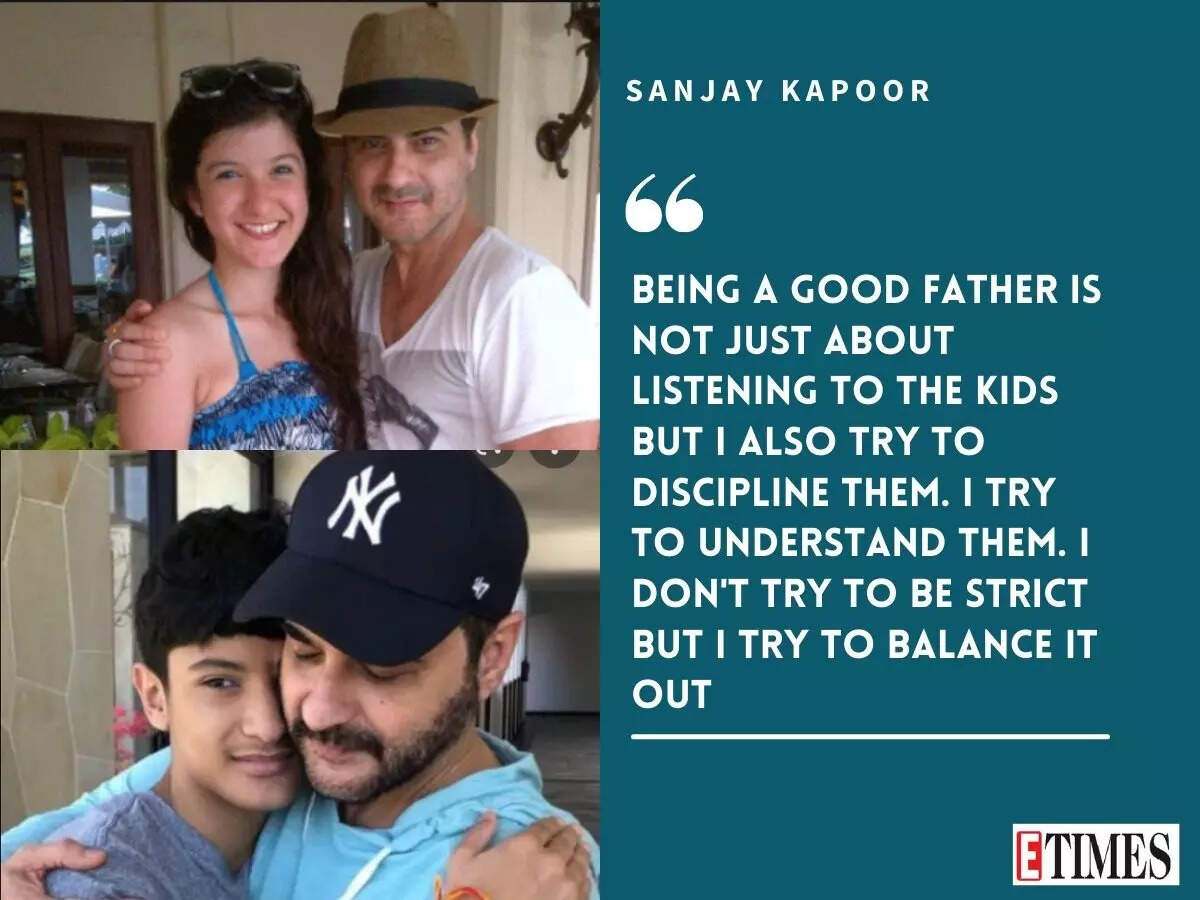 Did you always know that Shanaya would pursue a career in acting?


The desire to be an actor is something that has to come from within. We cannot just counsel or guide someone into becoming an actor! If someone wants to be an actor, we shouldn't stop that person from chasing their dream. I think this is a wonderful industry to work in and it was Shanaya's decision to be an actor. Maheep and I have always encouraged her. She has been training for the last 8-9 years. People will only catch a glimpse of her on the screen now but she has been at it, preparing hard from the age of 12. She was always attending her dance classes, diction training and what not. Even during the COVID lockdown, when everyone was sitting at home, she was on her laptop all the time doing rehearsals etc. She is very focused and it was always her decision to be an actor. I never told her to be an actor. But when she said she wants to be one, I supported her.
How is the second season of The Gone Game going to be different for the audience?


'The Gone Game 2' is actually a continuation of where season one ended and since it's a continuation, it's even more interesting, intriguing and has a thriller angle to it this time. Unlike Season 1, where we all shot while staying home and did not shoot together, this time it's different. The audience can expect more drama, thrill, and high performance in Season 2.
You've mentioned that The Gone Game recreates lockdown sentiments for the audience. What were your memories of the pandemic?


Like everyone, even I was affected by the lockdown. But the experience was nothing like 'The Gone Game'. There were no scams happening in my life nor did my son run away with Rs 200 crores, as shown in the series. But the lockdown did affect us. We were all sitting at home, which was the need of the hour, but as it is I am a home person. When I am not shooting, I prefer to be at home, watch movies and I don't like to go out every day. So the lockdown didn't affect me in a bad way. Some people got nervous breakdowns and were craving to go out, but that was not the case with me. I always like to spend time with my family and with the lockdown I got even more time to be with them, which was wonderful. I understood the situation, didn't panic and said, as I always do, 'This too shall pass'.


Source link